---
Liquid error (product-template line 615): Could not find asset snippets/dbtfy-sticky-addtocart.liquid
Not just another regular cat toy - A real flopping treat!
The original flopping fish that will entertain your cat for hours!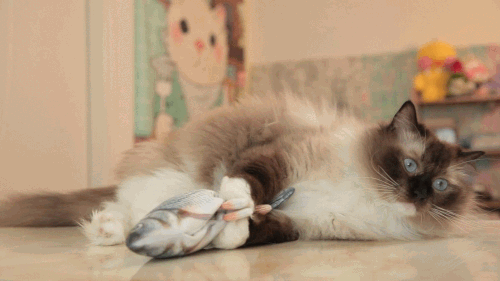 - Self Moving: Battery-operated and flops on its own

- USB Rechargeable: quickly charge up and dont waste money on batteries

- Motion Activated: cats can make it flop

- Auto Off/Standby: starts flopping fully automatically

- Catnip Pouch: insert delicious treats to increase and keep the fun going
- Realistic: Looks and moves just like a real fish

- Soft & Sturdy: plush stuffing & scratch resistant

- Perfect Size for Cats: 11 inches long

- On Sale now:  20% OFF & FREE WORLDWIDE SHIPPING

How it works: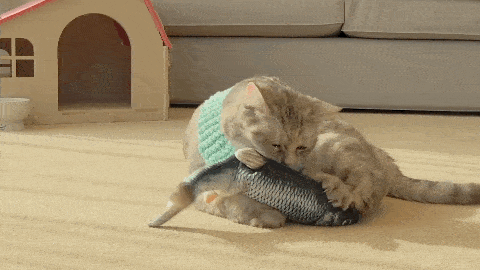 This Floppy Fish Cat Toy will keep your little kitty happy and well entertained for hours with its natural flopping and dancing movements.
The easy and quick USB charging and its motion activated flopping make it possible for your cat to start the flipping action on their own.
After moving for a while and not sensing and further movement our flippyty fish kitty toy stops automatically to save battery life - you don't need to worry about turning it off. 
Don't let your cat miss out on this fun!
Spoil your kitty with our Floppity Flippity Fish - Today!
Liquid error (product-template line 660): Could not find asset snippets/dbtfy-addtocart-animation.liquid
This section doesn't currently include any content. Add content to this section using the sidebar.